Buddy Ball a Hit with Special Needs Kids
courtesy of the Wagener Monthly
Aiken Standard Staff Photos by Rob Novit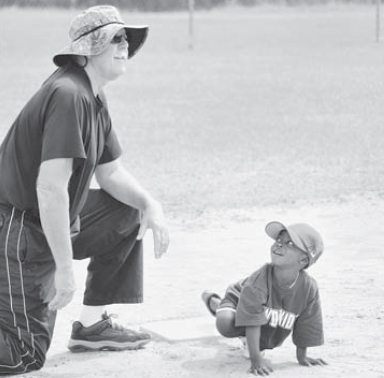 It was a great day for baseball at Roy Warner Park on Saturday – unseasonably cooler temperatures, not a cloud in the sky and several players who were more likely, after hitting the ball, to run to third base or the pitcher's mound or simply chase the ball down and bring it back to home plate than to run to first base.
That's the joy of a T-ball version of Buddy Ball – on this day pairing preschoolers from Busbee Corbett Elementary Middle School with adult volunteers and other kids.
Teacher Marcia Gettys, a 21-year veteran at Busbee Corbett, was thrilled with the first-time event, featuring members of the Westinghouse Nuclear Fuels Division out of Columia. Her only disappointment was that several parents didn't make it with their kids.
"These kids are so great," said Gettys. "They have delays, but some can go on soon into regular education. This program today is really good for them, and I want all of them to get this kind of experience."
Steve Carver, the response team manager at Westinghouse Nuclear Fuels, is the former Wagener mayor. His friends on the team, including Carver's nephew, Jacob Key, who has cerebral palsy, have visited Getty's class previously for Christmas parties.
"Our response team is involved with communities all around us," Carver said. "They did a Christmas party for six kids who lost their fathers in Afghanistan and also donated a fire truck to Lexington County. It's great to have them out here today to provide these kids with something they may not get otherwise. And to have Jacob out here, too, is an added benefit."
Jacob's dad, Jeff Key, also was appreciative of the response team members' willingness to help out. "The look on Jacob's face is priceless," said Key.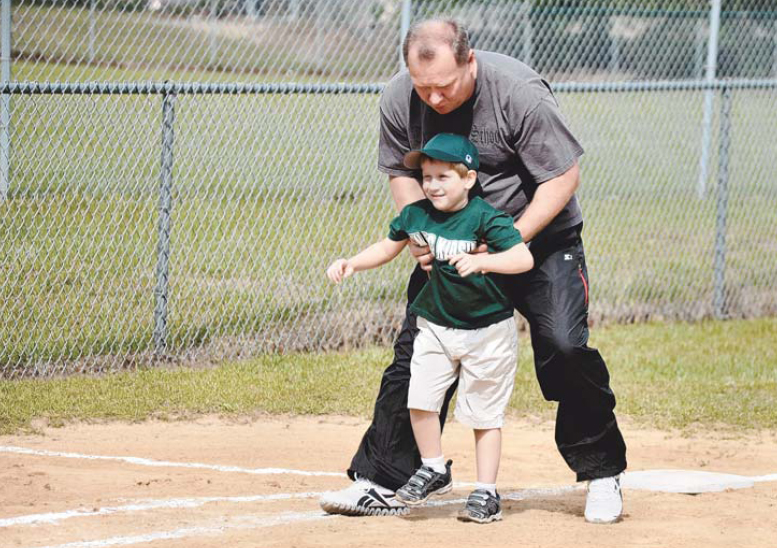 The other children from Gettys class included Reazon Watson, 3, Dakotah Murphy, 4, and Carlos Amaker Jr., 5. Among the other kids joining the event were Reazon's 2-year-old brother, Cameron Pontoo, and Jacob's older brother Jeremy, 9. Dakotah's cousin, Mikayla Backman, a 6-year-old athlete from Lexington, served as a mentor for Dakotah throughout the game.
"Mikayla is a good role model," said Dakotah's mom, Michelle Murphy. "My daughter loves Mrs. Gettys' class and thinks she's such a big girl today. She's been talking about baseball all week, and her face lights up when she hits the ball."
The response team members attending the event were Danny Shealy, Willie Dash, Jessica Chiu, Paul Threatt, Larry Widell and Keith Black.
"As I watch these kids, I've been reflectin on my own kids," said Threatt. "These are can-do children. There may be areas where they're lacking, but just to see the smiles, it's a blessing to me."